Key to inventory overview
Not available
Limited availability
Article is in stock
DSC Climb Nation Crawler blau 1:10, 2,4GHz
Dieser Top ausgestattete 1:10 Rock Crawler lässt keine Wünsc
DF-4J Crawler XXL-RTR
2,4 GHz Fernsteuerung*60 Turn Crawler Motor
GhostFighter - 4WD - RTR
mit einem starken Brushed-Motor2,4 GHz-Anlage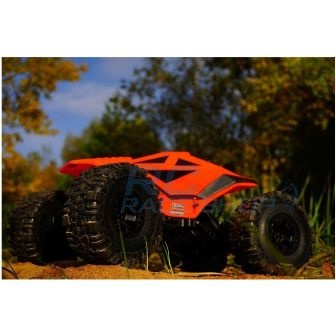 df Crawler 1:10 - 4WD - RTR - ROT
4-wd* ready-to-run
DuneClimber 2 - brushed RTR
4-wd* ready-to-run
You save 13% to RRP!
CRUSHER RC-Truck - 1:10 - RTR
2.4 GHz Fernsteuerung im Lieferumfang.
WP MCLAREN MERCEDESMP 4-19 1:
Durch den M1:14 ist der Einsatz auch in der Wohnung möglich
You save 17% to RRP!
WP Monstertruck TeamLosi LST
Komp. montiert, FM Synthesizer RC, 4 Servo,E-Starter,4,5ccm
BK#1:10 GP 4WD Fazer AMG Mercedes
Fahrfertig aufgebautes ReadySet mit Perfex-Fernsteuersystem
You save 26% to RRP!