Key to inventory overview
Not available
Limited availability
Article is in stock
Blei-Batt. 6V 7,2A
You save 24% to RRP!

Bleiakku 6V/4500mAh
Breite: 47 mm Länge: 70 mm Höhe: 102 mm

Bleiakku 6V/12 Ah
Breite:50 mm*Länge:151 mm*Höhe:100 mm

Bleiakku 12V/7,2 Ah
Breite: 65 mm* Länge: 151 mm* Höhe: 102 mm
You save 14% to RRP!

Bleiakku 6V/7000mAh
Breite: 34 mm Länge: 151 mm Höhe: 100 mm

Bleiakku 6V/1200mAh
Breite: 25 mm Länge: 97 mm Höhe: 52 mm

Bleiakku 6V/3300mAh
Breite:34 mm*Länge134 mm*Höhe:66 mm

2V-5000MAH BLEIGEL PB HAWKER
Glüh-Akku für Verbrenner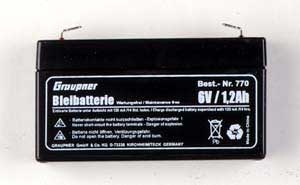 Bleiakku 12V /2,2Ah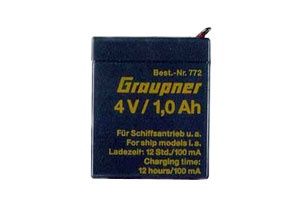 !Bleiakku 4 V/1,0 Ah
Abmessungen L 42 x B 34 x H 50 mm *Gewicht ca. 175 g
You save 20% to RRP!
Hobbybatt Plus 6V/6,5Ah
Bewährter Akku in bestechender Qualität.
You save 10% to RRP!